Overview
DreamHost has seen a surge in phishing attempts against its customers. Most of these messages are sent from "support@emails.dreamhostservice.com" and indicate that a service or product has been canceled, as seen in the following example: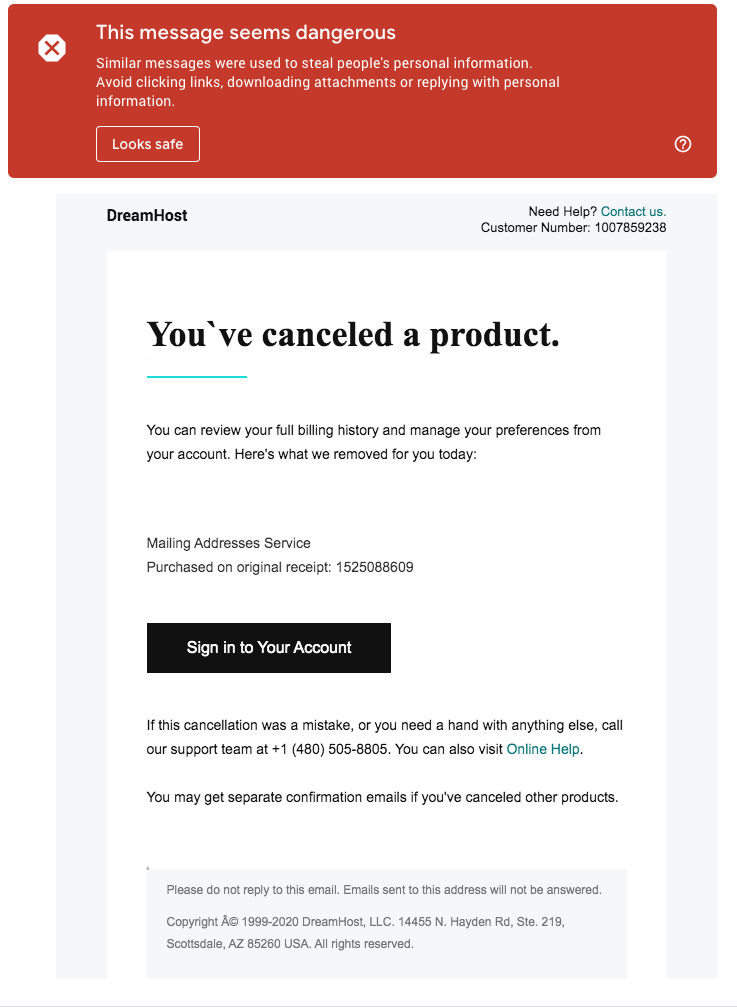 DreamHost is aware of the situation and is actively working with relevant hosting, email, and registration providers to address the matter.
In the event that you entered any credentials through clicking any of the links in the message, DreamHost strongly recommends that you update your panel password on the Security page of the panel.
See the following article for more information on how to update your panel password:
See also