Overview
The Network Topology dashboard displays a graphical representation of the interaction of your routers, networks, and instances.
Viewing Network Topology
To view your Network Topology:
Navigate to the DreamCompute page.
Click the View Dashboard button to log into your DreamCompute dashboard.
In the left pane, click the

Project

tab to expand the menu.
From the menu, click

Network

to expand the sub-menu.
Click

Network Topology

.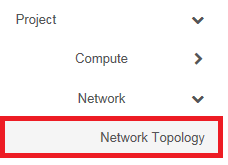 Two possible network topology views
Small View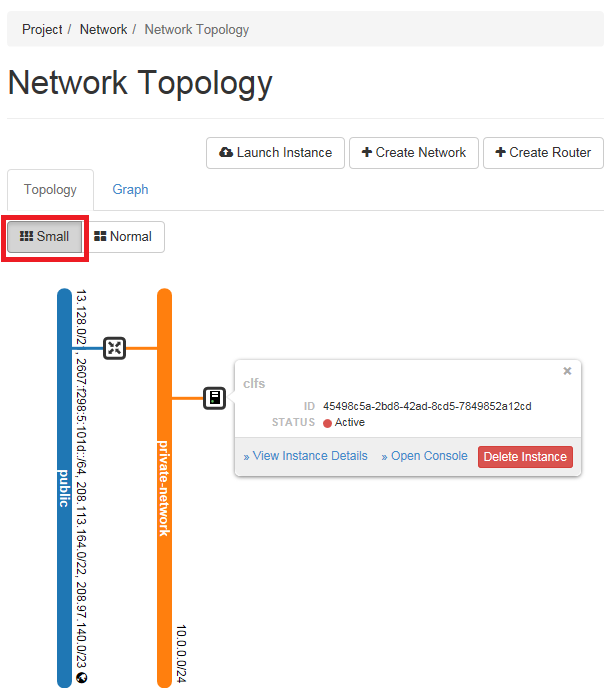 This is the default view when first visiting the page. If necessary, you can also select the small view by clicking the Small button at the top left. This is a basic view of your DreamCompute setup where:
Routers and instances are shown as small boxes
Networks are shown as labeled vertical lines
Connections between networks/routers and the public internet (public in this example) are shown as horizontal lines.
Normal View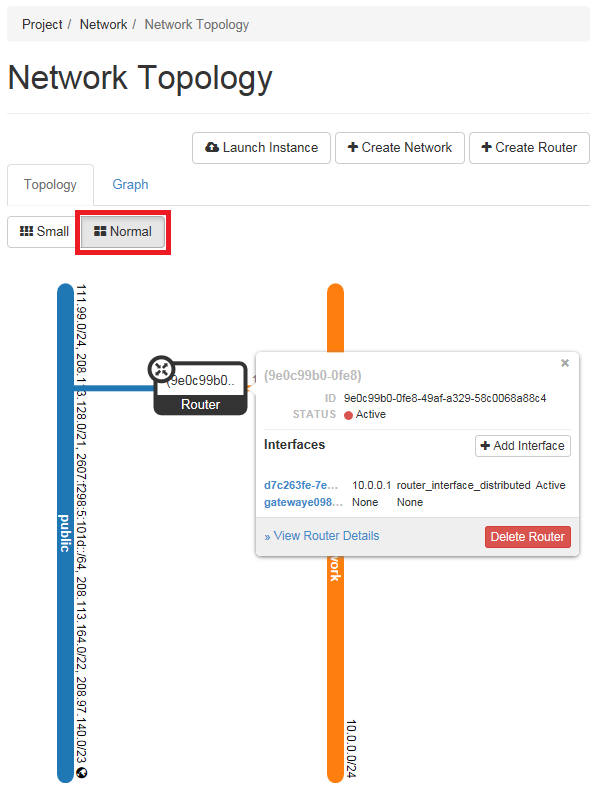 You can select the normal view by clicking the Normal button at the top left. This view is similar to the small view except it shows more details, including:
IP addresses are displayed next to the associated routers and instances
The router and instance boxes are larger and now contain name (or ID) and type information. Hover over them to view more information.
Other Features

The Network Topology page also contains buttons on the upper right which open other parts of the DreamCompute dashboard, including:
Launch Instance — opens the Instances page
Create Network — opens the Networks page
Create Router — opens the Routers page
If you hover your mouse over a router or instance, you can see additional details with additional management shortcuts.