Overview
You can log into any WordPress site at the following address:
Replace example.com with your actual domain name.
Log into a DreamPress site in the panel
If you have DreamPress, you can auto-login to your WordPress Dashboard from your DreamHost panel:
Open the Managed WordPress page.
Click Manage to the right of the DreamPress site.

Click the Manage WordPress button on the top right. This logs you into your WordPress admin dashboard
If you are directed to your wp-login page instead, then navigate to the Contact Support page and use the DreamPress category to submit a support ticket.
Don't have DreamPress? You can try DreamPress risk-free for 30 days. For more information, please visit:
Log into a WordPress site in the panel
If you installed WordPress using the One-Click Installer, you can log in with the link above, or in your panel.
Navigate to the Manage Websites page.
Click the Manage button to edit your site settings.
In the

WordPress

section, click the Manage button to log into your dashboard.
If you cannot remember your password
If you've lost your password, view the login page at example.com/wp-login.php.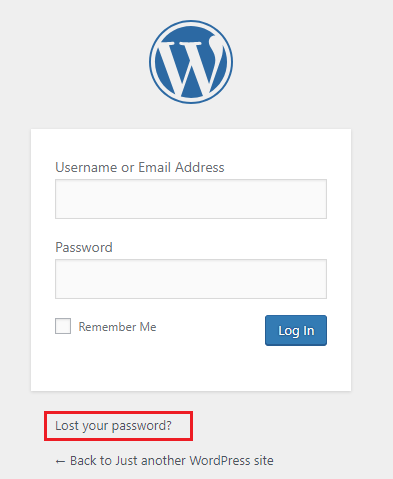 Click the Lost your password? link.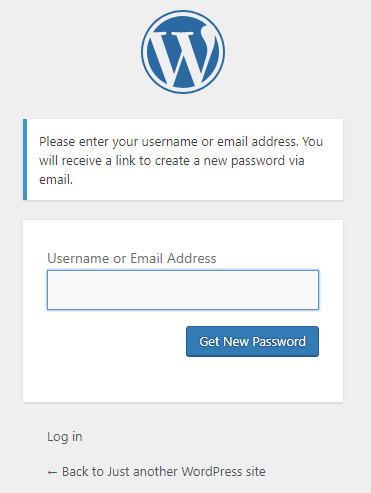 On the next page, enter the email address you used when creating the site, then click Get New Password. You'll are then emailed a link to reset it.
See also