Overview
Convenience Addresses are email addresses that can be created so your list users can use listname@example.com for the list, rather than listname@lists.example.com. Thus, the lists.subdomain is removed in these convenience addresses.
Each listname-action@lists.example.com has two forward-only convenience addresses:
listname-action@example.com

listname-example.com-action@lists.example.com
Convenience addresses are listed as forward-only addresses in the panel's Manage Email page. However, you should only create or remove them by using the Add/Delete convenience email addresses set up for this list checkbox in the panel's Discussion Lists page. Editing the convenience addresses using the Manage Email page may cause problems that only DreamHost support can correct.
Example of convenience addresses
The following screenshot shows convenience addresses created on a list named example-list@lists.example.com. All addresses in this first column forward to the corresponding list email address: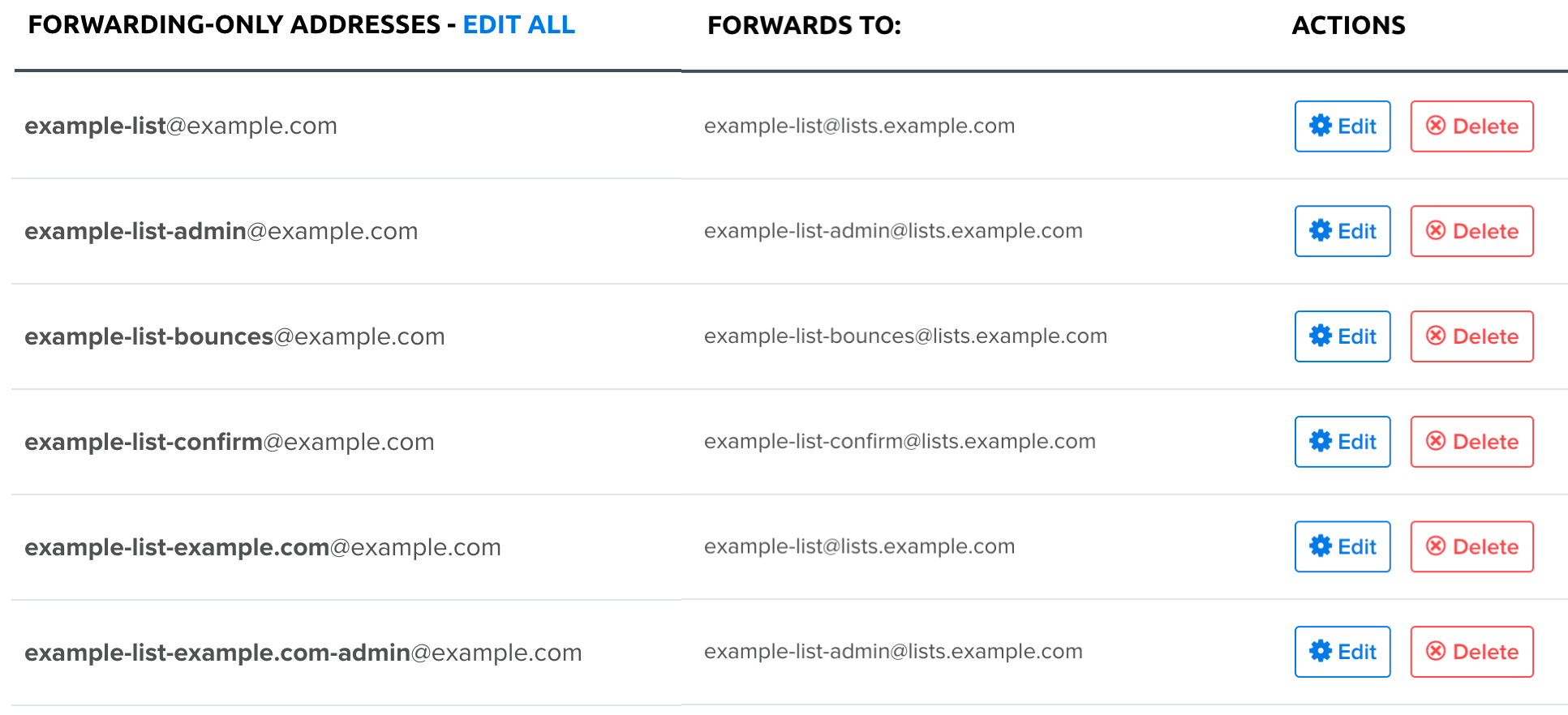 See also